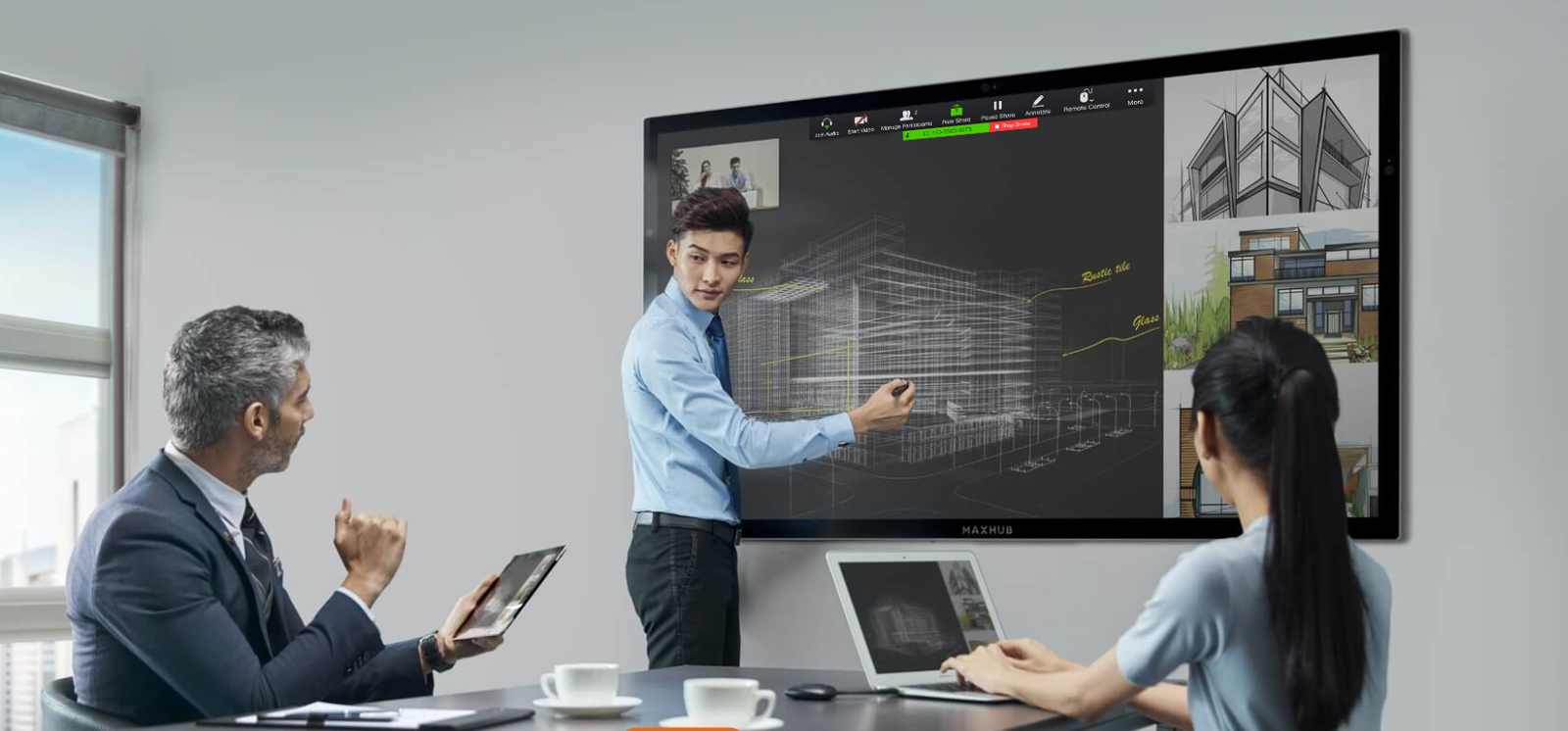 Maxhub
MAXHUB conference flat panel is an innovative efficient office equipment, with writing presentation, and collaboration functions.
Through breaking the barriers of conventional meetings and cooperation,MAXHUB makes your work efficient and collaborative by wirelessly connecting multi-terminals and multi-person.
Intelligent writing frees your imagination
P-cap and EMR combined touch technology gives you enjoyable and delightful writing experience. Intelligent and user-friendly graphic and table assistant design satisfies your efficient writing needs.
Multi-screen interaction eliminates the cable limitation
Maxhub brings you convenient connection and presentation. You can share photos and documents on the big screen wirelessly through PC, smartphones, and tablets.Control the big screen at your seat with aforementioned mobile devices. Every presentation and communication experience is beyond imagination.


Remote collaboration, leading the fashion of boundless office
Built-in camera, voice picking-up, and speaker modules 12MP, Intelligent triple cameras and 8m
voice picking-up.
Want to know more about Maxhub?
Call Us and download the Maxhub Product Brochure